How not to idolize the natural world created by a supernatural being
This webinar aired on Saturday, January 14, 2023
Is science only another human intellectual achievement, as is music, literature, philosophy? Or is it something more? Are the techniques used in science—mathematics, experiment, and rational inquiry—given to humankind by God so that His creation be understood and glorified, as in Psalm 19A? What ethical constraints, if any, does God set on science? And why did science develop only with Christendom? And finally, why should we not worship the idol of Science? These questions will be addressed in this webinar.
Fr. Jaki's "Limits of a Limitless Science"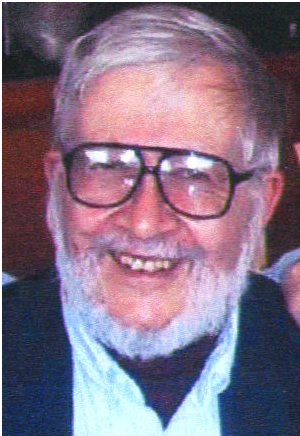 Dr. Kurland is a graduate of Caltech (BS, 1951, "with honor") and Harvard (PhD, 1956). His scientific career (Carnegie-Mellon, SUNY/AB, Cleveland Clinic, Geisinger Medical Center) has focused on biological applications of magnetic resonance, including MRI. Since his conversion to Catholicism in 1995, he has tried to spread the message that there's no war between Catholic teaching and science. He believes (as with St. Augustine, "The Trinity 1,8"), "that in providing others with books to read I myself should make progress, and that in trying to find answers to their questions I myself should find what I am seeking."
To deny "Science says…" is a contemporary heresy. Yet if we know what science is truly about, we can easily do so. The history of science shows that fundamental principles, fundamental theories, and auxiliary theories change as new ideas and facts emerge. The only non-changing thing in science is how it is done. Moreover, science itself has, as Fr. Jaki so aptly put it, limits in its limitless. So we have, as this talk will try to show, all the means to dislodge the idol of science from its altar. As testimony, I will describe my conversion from the religion of scientism to the Catholic faith.
Carla Mae Streeter, OP, ThD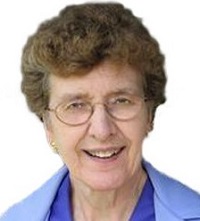 Dr. Streeter is a Dominican of the Congregation of Catherine of Siena in Racine, Wisconsin. She has taught Systematic Theology for 37 years at Aquinas Institute after serving 19 years as a parish educator and administrator. She is a Lonergan scholar, whose work on interiority analysis assists her in doing theology across disciplines. Interfaith Dialogue and acting as Convener for the Compassionate Cities effort in St. Louis are her current ministries.
If science is not God, then what does theology have to say about science? Is God interested in science? Does God care what it does and how it does it? Why? How we explore these questions will have a lot to do with how we will relate to both God and science.
YouTube Bans Real Science
Web Articles
Spring 2021 ITEST Bulletin on Transhumanism.
Scientism, faith in science and non-belief in God; Sean Carroll's 'The Big Picture'
Tipping the sacred cow of science; confessions of a science agnostic
Catholic guidelines for science, Part I
Can a faithful Catholic believe in science?
Faith in science and faith in God
Unanswered questions in science
"Why?" Questions God can answer but science can't
Books
Mysteries: Quantum and Theological by Robert Kurland | En Route Books and Media
Foundations of Spirituality- A Systematic Approach: The Human and the Holy. Liturgical Press, 2013
Seasons of the Soul: An Intimate God in Liturgical Time. New City Press, 2012
Avoiding the Sin of Certitude: A Rabbi and a Theologian in Feminine Interfaith Conversations from Disputation to Dialogue. Talve and Streeter, 2020
A Science Primer for the Faithful – (e-book) Preface, Chapters 1, 2 and 8, Robert J. Kurland, Ph.D.
Modern Physics and Ancient Faith – Stephen Barr, Ph.D.
Particles of Faith  – Stacy Trasancos, Ph.D.
Everywhen – Thomas Sheahen, Ph.D.