Bioethics and Law: Understanding the Nexus
This webinar was presented on September 10, 2022
This webinar developed essential American Constitutional law principles and their relationship to the most significant bioethical issues of the day. Without this knowledge, meaningful participation in ongoing debates related to bioethics is seriously compromised. Topics included the judicial lens by which legislation and regulations are examined for their constitutionality, including the tests applied to determine the validity of a claim of fundamental liberty. The meaning and application of the Due Process and Equal Protection clauses of the Constitution were presented and applied to topics such as: end of life health care, advance medical directives, capital punishment, contraception, marriage, and abortion – with special attention to the recent Supreme Court decision in Dobbs v. Jackson Women's Health.
Bioethics, Babies & Bromides:
Truth and Meaning in
Constitutional Jurisprudence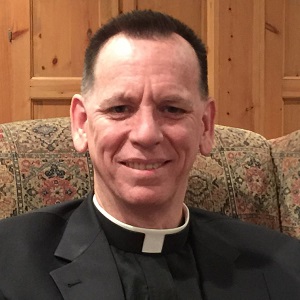 Fr. Tom Davis is the pastor of St. Ann Melkite Catholic Church in Danbury, Connecticut. He is a graduate of Fordham University in New York City (B.A. Political Science, 1978). He received his Juris Doctor degree from Quinnipiac University School Law in Hamden, Connecticut (J.D. 1981), and a Master of Laws from New York University School of Law (L.LM. 1988). He earned his Master of Arts in Moral Theology from Holy Apostles College & Seminary in Cromwell, Connecticut in 2004. He also holds a certificate of studies in International Energy Law and International human Rights from the University of San Diego School of Law Institute of International and Comparative Law, Paris, France (1979). Fr. Tom is the Founder and Director of the Liberty Institute for Faith & Ethics (LIFE) a multidisciplinary center dedicated to scholarship and study of cultural, legal, and bioethical issues. Its Bioethics Library and Religious Liberty Observatory offer extensive collections of scholarly articles, primary source documents, and life affirming medical directives related to bioethics and religious liberty. LIFE's website and it Bioethics Library may be accessed at liberty4life.org. Fr. Tom is also the faculty chair for the graduate studies concentration in Bioethics at Holy Apostles College & Seminary. He is the author of several scholar articles on a range of bioethical issues as well as book chapters and articles in popular media. From 1991-2021, Fr. Tom has served as an Assistant Attorney General of the State of Connecticut. He has also served as Assistant Corporation Counsel for the City of New York and previously practiced law as a private attorney since 1981. Fr. Tom is a member of the Fellowship of Catholic Scholars, the National Catholic Bioethics Center, the Federalist Society, the Heritage Foundation, and the Knights of Columbus.