Everywhen: God, Symmetry, and Time
Faith and Science: Are they Really Opposed? or Not?
Saturday, December 11, 2021
7:00 – 9:00 am Pacific
8:00 – 10:00 am Mountain
9:00 – 11:00 am Central
10:00 – Noon Eastern
In Everywhen: God, Symmetry, and Time, Dr. Tom Sheahen draws attention to the way humans have tried to impose their limited understanding of time upon God. To overcome that mistake, Sheahen suggests a new pathway that steps upward toward seeking "both/and" answers instead of "either/or" answers. This enhances our understanding of time, creation and evolution.
"I think EVERYWHEN: God, Symmetry, and Time will be very valuable for helping people see how science points to faith and to recognize the false dichotomies between faith and science imposed on many minds within the popular culture by those who dislike religion or champion scientism. I also think that this book, particularly the multi-dimensional parts of the last chapter, will help people recognize the possibility of God free from the constraints of time, and a Heaven that may transcend some of the constraints of time. There are many other wonderful insights that will bring people closer to God and the unity between faith and reason."
– Fr. Robert J. Spitzer, SJ, Host, "Fr. Spitzer's Universe"
Webinar fee: $10
— No charge for ITEST members, clergy, seminarians, consecrated religious
— Donations are appreciated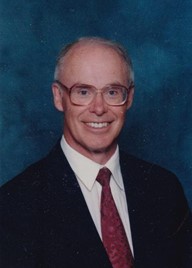 Thomas P. Sheahen earned BS and PhD degrees in physics from the Massachusetts Institute of Technology. During his 45-year career as a research physicist, predominantly in energy sciences, he worked for Bell Telephone Laboratories, the National Bureau of Standards, various research corporations, the U.S. Department of Energy, Argonne National Laboratory, and the National Renewable Energy Laboratory. He was chosen as a Congressional Research Fellow by the American Physical Society, dealing with energy-related national legislation. Dr. Sheahen wrote the textbook Introduction to High-Temperature Superconductivity.
Dr. Sheahen, a lifelong Catholic, is director emeritus of the Institute for the Theological Encounter with Science and Technology, which focuses on demonstrating the compatibility of faith and science as paths toward knowledge.