Transhumanism and Transcendence
What are we becoming?
This webinar was presented on Saturday, February 12, 2022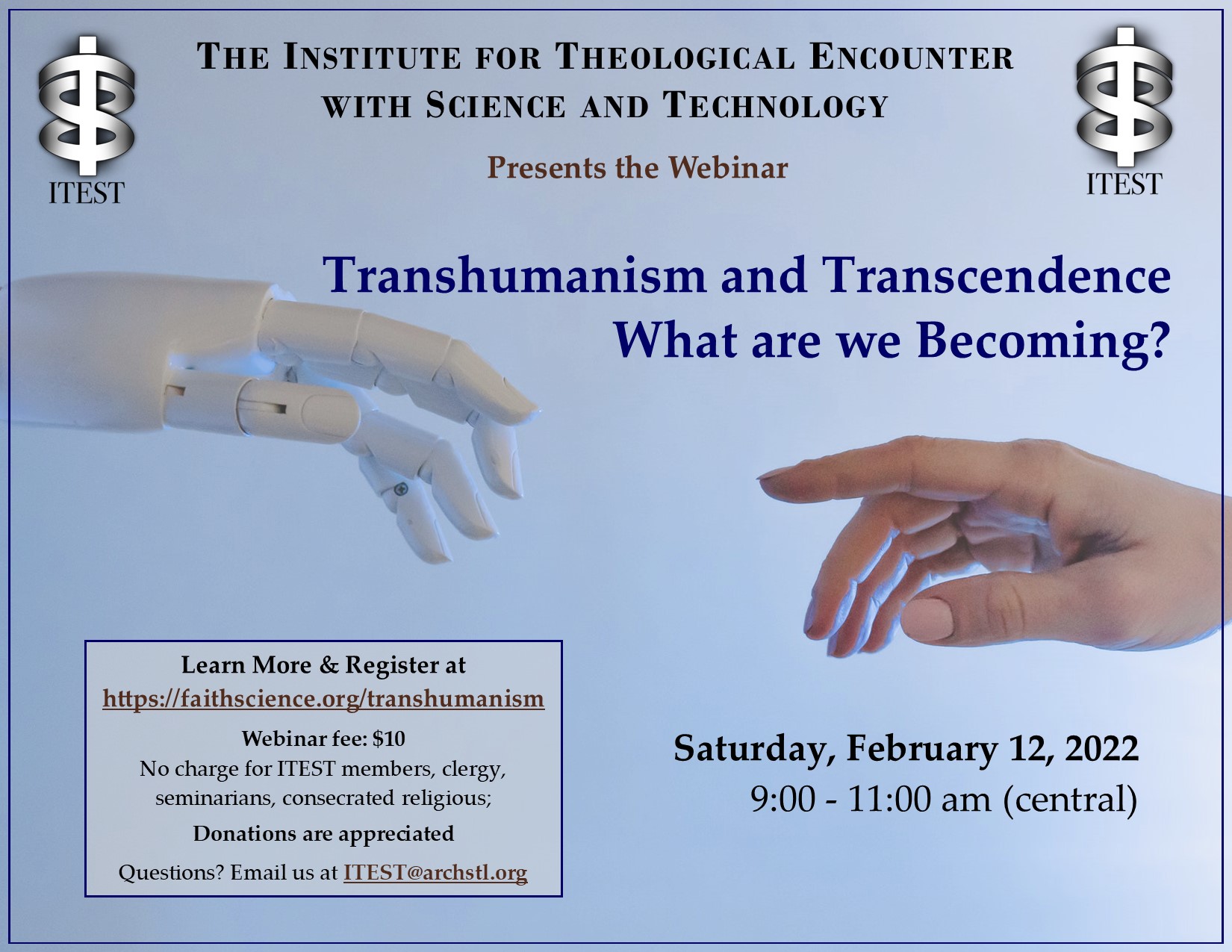 This webinar focused on the philosophical movement of Transhumanism and its quest to transcend biological limits toward enhanced life. The emphasis on transhumanist transcendence was compared to the hybridity of posthumanism. Both movements were contextualized within an evolutionary framework.
Sister Ilia Delio, OSF, PhD
Transhumanism and Transcendence
What are we becoming?
Transhumanism advocates deeply transformative technologies for the betterment of humankind – a world in which the frailties of human biology are transcended. Sister Ilia will examine Transhumanism, compare it to Posthumanism, which emphasizes hybrid relationships, and contextualize these movements in an unfinished universe.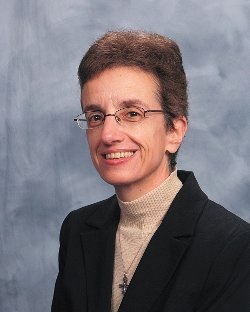 Ilia Delio, OSF, PhD, is a Franciscan Sister of Washington DC and holds the Josephine C. Connelly Chair in Christian Theology at Villanova Universe. Her area of research is Science and Religion with interests in artificial intelligence, evolution, quantum physics and the import of these for Christian doctrine and life. She is the author of over twenty-three books including Making All Things New: Catholicity, Cosmology and Consciousness, a finalist for the 2019 Michael Ramsey Prize and The Unbearable Wholeness of Being: God, Evolution and the Power of Love, for which she won the 2014 Silver Nautilus Book Award and a 2014 Catholic Press Association Book Award in Faith and Science. She is founder of the Center for Christogenesis, an online educational resource for promoting the vision of Teilhard de Chardin and a Fellow of the International Society for Science and Religion.
A Response to
Sister Ilia Delio
First, I register my agreement with Sister Ilia Delio, arguing that posthumanism can help Christians to recover insights obscured by Enlightenment humanism. Then, I note a few points of disagreement: (1) the relationship of nature and techne; (2) the account of nature as computational and informational; (3) to what extent a classical Christian view of the person and of nature is already consonant with the insights of posthumanism; (4) and finally, the proper understanding of the transition to a cybernetically-embedded and mediated mode of individual and social existence.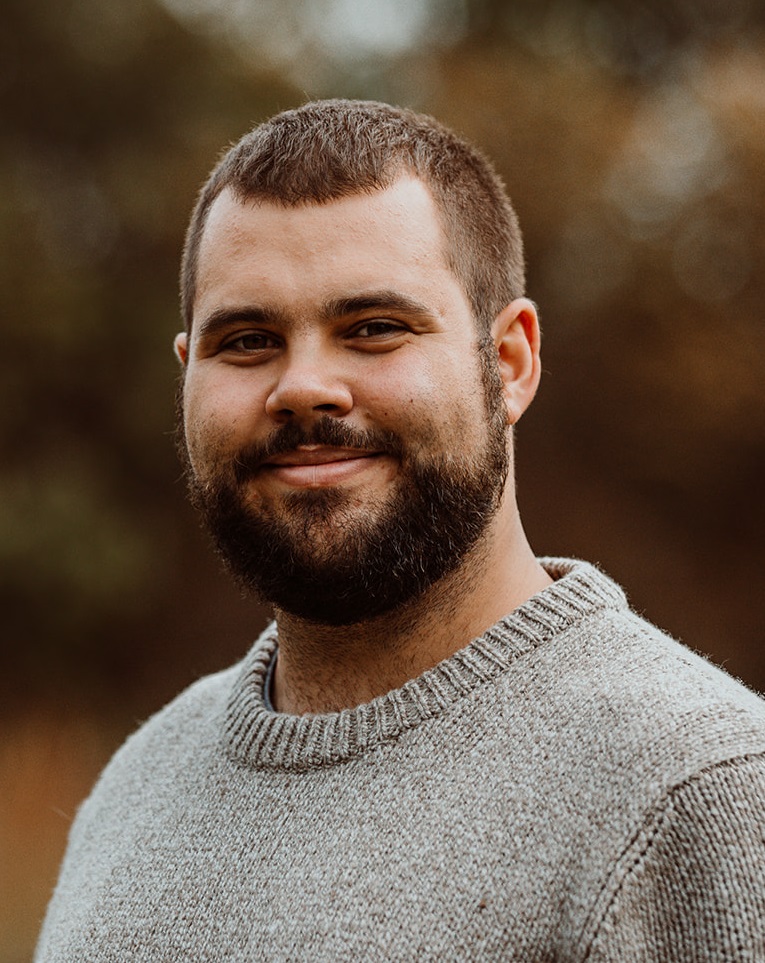 Nicholas Sparks is a doctoral student and instructor in philosophy and bioethics at Saint Louis University. His research centers on the human person in Catholic and continental thought, as well as philosophy of technology, ethics, and metaphysics. He is currently writing his dissertation, developing a traditional Catholic account of human nature in conversation with Martin Heidegger's philosophy of technology. He is working on papers on the ontology and ethics of gift, transhumanism, and lifespan enhancement research. Nicholas earned his Master's at Florida State University (2018), and his Bachelor's at Benedictine College (2015). When he is not teaching and writing, he spends time with his wife and family taking walks, visiting museums, and trying to perfect his barbecue recipes.
Articles presented with permission from the author