Introduction by Dr. Thomas P. Sheahen, Director, ITEST
Welcome to the ITEST website. We invite you to explore the many facets of ITEST that are available here: issues of our quarterly bulletin, past conference proceedings, announcements of future events, and our educational program for elementary school children, Exploring the World, Discovering God. A synopsis of our history, and our mission statement, are only a mouse-click away.
In the fewest possible words, our theme is "Be Not Afraid." ITEST does not see science as the enemy of religion, but stresses their mutual compatibility as parallel pathways toward knowledge.
ITEST focuses on the many ways that faith and science complement each other in the advancement of human knowledge. The Nicene Creed begins "We believe in God, the Father almighty, creator of heaven and earth, and of all things visible and invisible." What is "visible" is what reaches our senses, including via the sophisticated instruments of science. But God also created the greater realm that goes beyond physics, chemistry and biology, beyond the confines of space, time, atoms and molecules. At ITEST, we don't regard humans as confined to the physical world alone. We don't believe God keeps His creation compartmentalized, and so humans shouldn't either. Religious faith is one way for humans to probe into God's higher realm, despite our limitations. To whatever extent science and faith can help each other advance, ITEST wants to be there.
St. Augustine said (400 CE) that "the book of nature and the book of scripture were both written by the same Author, and they cannot be in conflict when properly interpreted and understood." ITEST agrees with that completely. The dialog that we have maintained for 45+ years begins from the belief that God revealed scientific knowledge for a purpose: to use it wisely for the betterment of all humankind. God's word in scripture is similarly intended, with a richness that transcends human experience. We view the role of religious faith in human history optimistically. Our task is to travel both paths toward God. ITEST strives to have theology and science/technology encounter each other.
Feel free to send inquiries to me via Email: Tom Sheahen
The Institute for Theological Encounter with Science and Technology (ITEST), launched in 1966 and incorporated in 1968, studies the advances in science and technology and their meaning for the Christian understanding of the human being and of creation.
ITEST has members worldwide – representing 30 countries – as well as members from most areas of the United States. In effect, the Institute's concern and interest "spans the globe" both geographically and intellectually. ITEST functions with a Board of Directors representing the academic and professional disciplines, among them, science/technology, philosophy, theology, law and education.
ITEST has a long history and mission as an interdisciplinary, interfaith, international community of Christians concerned with promising but urgent issues facing the churches and civil society.  For example, consider the many recent advances in science pertaining to human life, from the earliest stages onward. Religiously, these developments are important to human dignity, freedom and bodily integrity. Socially, the advancing life sciences have the potential of being used to create either a far better society or one where humans are just interchangeable parts of the social machinery. ITEST is attentive to getting it right.
ITEST's annual conference focuses on an issue that merits an informed religious and scientific response. ITEST produces a quarterly Bulletin covering timely and relevant topics at the interface between faith and science/technology. Also available for reference is a variety of media – books, and award-winning DVDs.
One major ITEST activity— ongoing since 2006— has been producing the series Exploring the World, Discovering God (EWDG). We developed supplementary learning modules for the elementary grades (pre-K through 8) that bring together topics in faith and science, in a way that shows their compatibility. Funded largely by the Our Sunday Visitor Institute, there are now more than 300 completed lessons.  They are available for teachers to download at  CreationLens. The total number of downloads so far is approaching ½ million.
Cardinal Rigali Center
20 Archbishop May Drive
St. Louis, MO 63119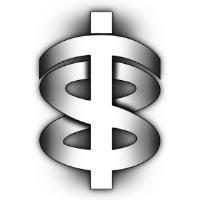 © Copyright ITEST Institute