Sowing Wildflowers in the Desert
God's Powerful Work of Love in Pakistan
This webinar was presented on July 13, 2023
In this webinar we discussed the work of Mary Kloska's books in renewing and spreading the Catholic faith in Pakistan. Joined by Aqif Shahzad, her translator and a great missionary in his own right, the two explained specifically the founding of Children's Prayer Groups (named Children of the Cross) who are dedicated to meet at least once a month to pray for priests and persecuted Christians. Aqif also shared how he has used Mary's writings for retreats, seminars, and personal one-on-one encounters with people, which in turn have become life-saving. How does one spread the faith in a primarily Muslim nation that persecutes Christians? It's through becoming little, "meek and humble of heart" like Jesus. Watch this webinar and you will find out.
The Fiat Foundation and
Children of the Cross Mission
in Pakistan and Afghanistan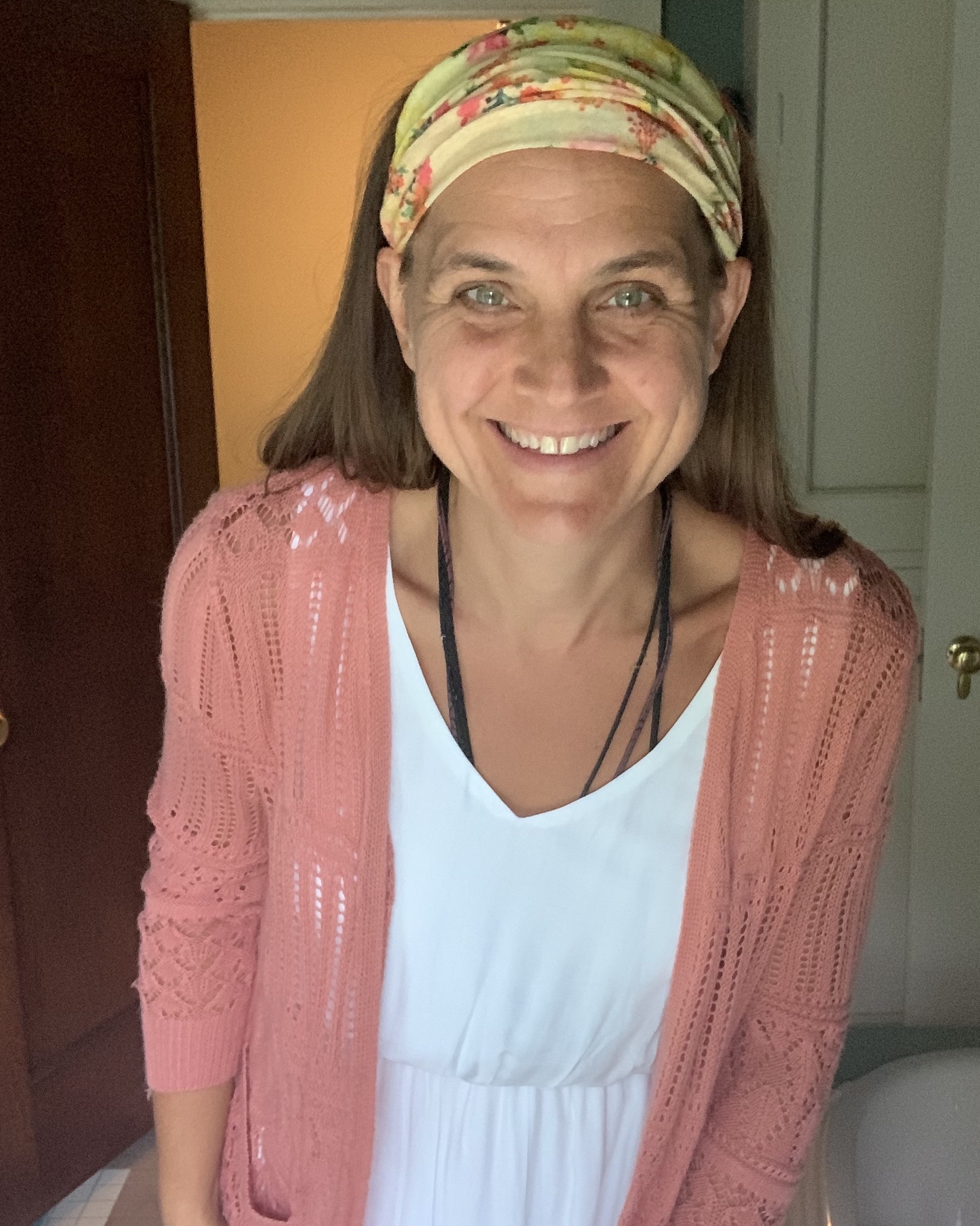 Mary Elizabeth Kloska is from Elkhart, Indiana. She was raised in a huge Polish family (12 brothers and sisters) and presently has 70+ nieces and nephews. She has lived a very unique life. Upon graduating from Notre Dame in 1999 she spent almost 20 years in the missions serving the poor (including giving retreats, doing simple catechesis, leading prayer groups, giving spiritual direction, helping in deliverance, changing diapers, feeding babies, and cleaning floors) as well as praying as a consecrated hermit all over the world –Siberia, Nigeria, Tanzania, South Africa, Philippines, Mexico, the Holy Land, and all over Europe as well. After spending intense time serving in a mission she would withdraw for periods of 'retreat' as a hermit including three years as an official diocesan hermit with vows under a Bishop. The last few years she has spent as a fulltime nanny to infant triplets, twins, and several large families. She speaks many languages (poorly) and enjoys playing guitar, painting icons, baking, gardening, reading, writing, and simply filling in where there is the greatest need in the Church. She has published seven books, hosts a WCAT Radio program, "The Heart of Fiat Crucified Love," and leads a daily LIVE rosary followed by tens of thousands of people on social media.
In this presentation, Mary will explain the spiritual roots of her mission to the Middle East and how the Lord led her step by step into a ministry now transforming the life of thousands of persecuted Christians. She will share the background of founding the Children of the Cross Prayer Groups among children (committed to praying for priests and persecuted Christians) as well as forming the Fiat Foundation to help fund the work being done in these two countries.
Children of the Cross
A Life-Changing Ministry
Giving Hope, Light, and Life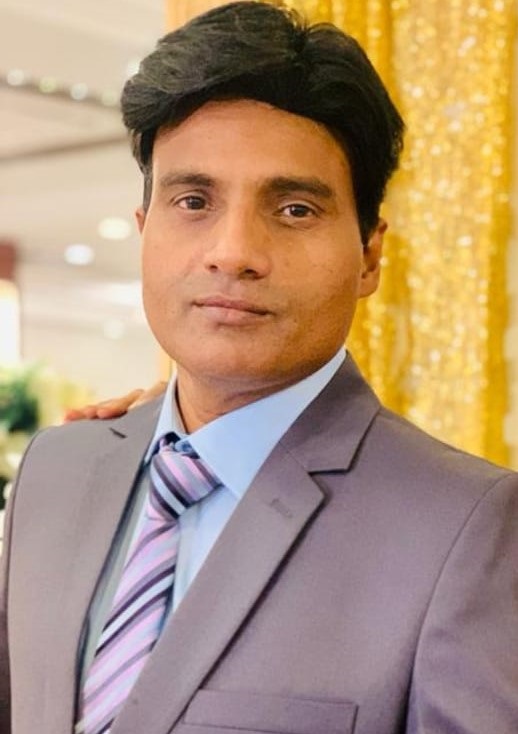 Aqif Shahzad is from Lahore, Pakistan. He has three brothers and two sisters. His father died long ago and his mother is still living (about 88 years old) in a village. He lives a very simple life. He joined the Franciscan Order (OFM) and lived there for about eight years. He did his novitiate from Sri Lanka under the Philippine province. Then for family reasons he had to leave the order and support his family.
He has a Masters in English (from Punjab University, Lahore) and Masters in Education.
After leaving the order he started teaching in different schools and Catholic Institutes. He also gave extra tuition to the students to do his own studies. To meet his own and family's financial needs he started translations from English to Urdu; translations later became his profession. He has translated more than twenty books and is the author of two books.
Later he worked with the Missionary Society of St. Columban for about six years. Here he was the coordinator of Justice Peace Integrity of Creation (JPIC) throughout Pakistan. He was sent to Ireland for a two week retreat which helped him to grow more in his spiritual life.
Teaching and preaching are in his blood. His whole life was changed when he translated "Holiness of Womanhood" (written by Mary Kloska) into Urdu, his national language. This book gave him a vision and direction to work for those who have lost hope and Christian identity. This book has changed the lives of countless women and youth and brought them to Jesus. The translation of "Out of the Darkness" is also the work of the Holy Spirit. Later he translated all books of Mary Kloska, and this translation became a ministry "Children of the Cross." This ministry reached Afghanistan with the will of Our Lady and her Son.
In his presentation, Aqif will share life-giving stories of people. He will also share how children's groups are praying for the persecuted Christians, priests, and for all those in need of prayers. He will recount how giving retreats to people helps them grow in their spiritual life.
Since Our Lady is his power, he believes that Our Lady has given him a mission to pray and convert this land through this ministry "Children of the Cross". Mary's books are the main source to do this ministry, and this ministry is growing under the presence of the Holy Spirit.
His vision of life is to reach the unreached.
Q&A Moderator
Dr. Cynthia Toolin-Wilson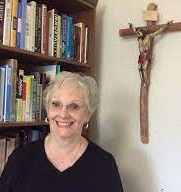 Dr. Cynthia Toolin-Wilson, is a life-long New Englander. Born and bred in Rhode Island, she frequently returns to Bristol to enjoy fried seafood and Del's frozen lemonade near the Bay. She now works for Pontifex University, and teaches online at Holy Apostles College and Seminary, and Avila Institute. She lives in Vermont. Cynthia earned an M.F.A. in Writing (Creative Nonfiction: Memoir) from Albertus Magnus College in 2015. Her more than 60 nonfiction journal publications and conference presentations include several memoir pieces. Her book, The Story of Holy Apostles College and Seminary, co-authored with Prof. Robert Hubbard of Albertus Magnus College, was published in 2019. Her personal story as the subject of an attempted abortion, Survivor: A Memoir of Forgiveness, was published by En Route Books and Media in 2021.