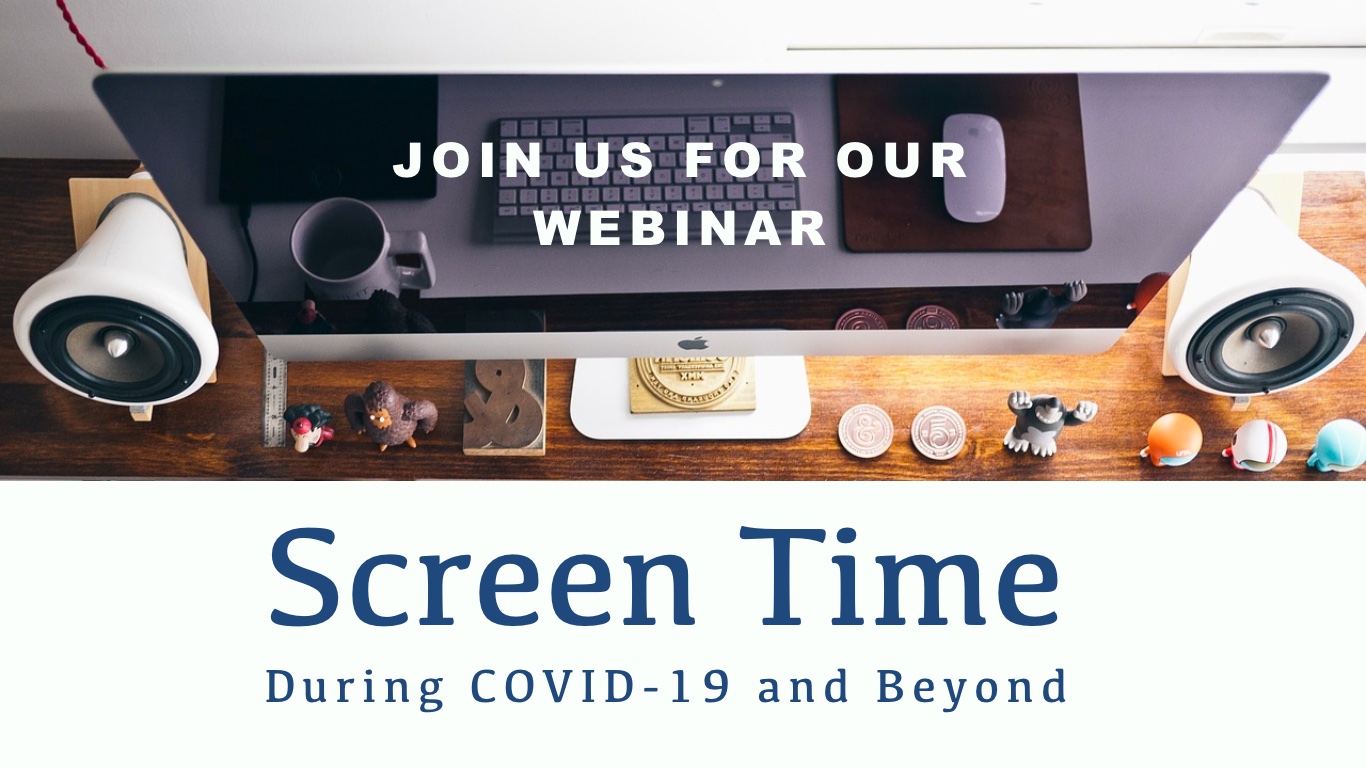 Presented on Saturday, May 23, 2020
Sister Marysia Weber, RSM, DO, MA
"Screen Time – What Matters"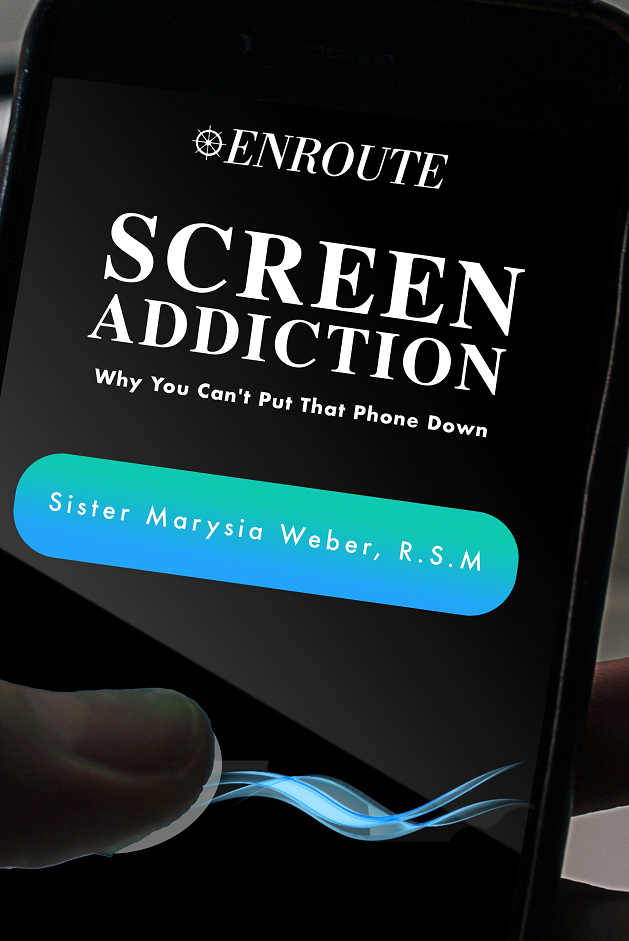 Sister Marysia Weber, RSM, DO, MA is a Religious Sister of Mercy of Alma, MI who is a physician, board certified in psychiatry with a fellowship in consultation-liaison psychiatry, who trained at the Mayo Clinic in Rochester, MN.  She also holds a Master's degree in Theology from Notre Dame, South Bend, Indiana.  She practiced psychiatry at her religious institute's multidisciplinary medical clinic, Sacred Heart Mercy Health Care Center in Alma, MI from 1988-2014. She is currently the Director of the Office of Consecrated Life for the Archdiocese of Saint Louis and is adjunct clinical instructor at Washington University School of Medicine Department of Psychiatry. Sister Marysia offers workshops on a variety of topics including human attachment, boundaries and character development, depression and anxiety, dialogue and conflict resolution, as well as on social media and its effects on the brain for clergy, seminarians, women's and men's religious communities, parents, teachers and students. She is a formator within her own religious community. She presents on Internet pornography addiction—a Catholic approach to treatment to bishops, clergy, seminarians, religious communities, and laity throughout the United States and Europe.
She has published two books: The Art of Accompaniment: Practical Steps for the Seminary Formator  (https://enroutebooksandmedia.com/artofaccompaniment/) and Screen Addiction: Why You Can't Put that Phone Down  (https://enroutebooksandmedia.com/screenaddiction/). 
Her chapter "Guideposts for the Seminary Formator in Understanding and Assessing Levels of Preoccupation with Use of Internet Pornography and a Formative Process for Moving from Vice to Virtue" in Spiritual Husband-Spiritual Fathers: Priestly Formation for the 21st Century is pending publication.
Father Jason Signalness
"The Social Media of a Country Priest"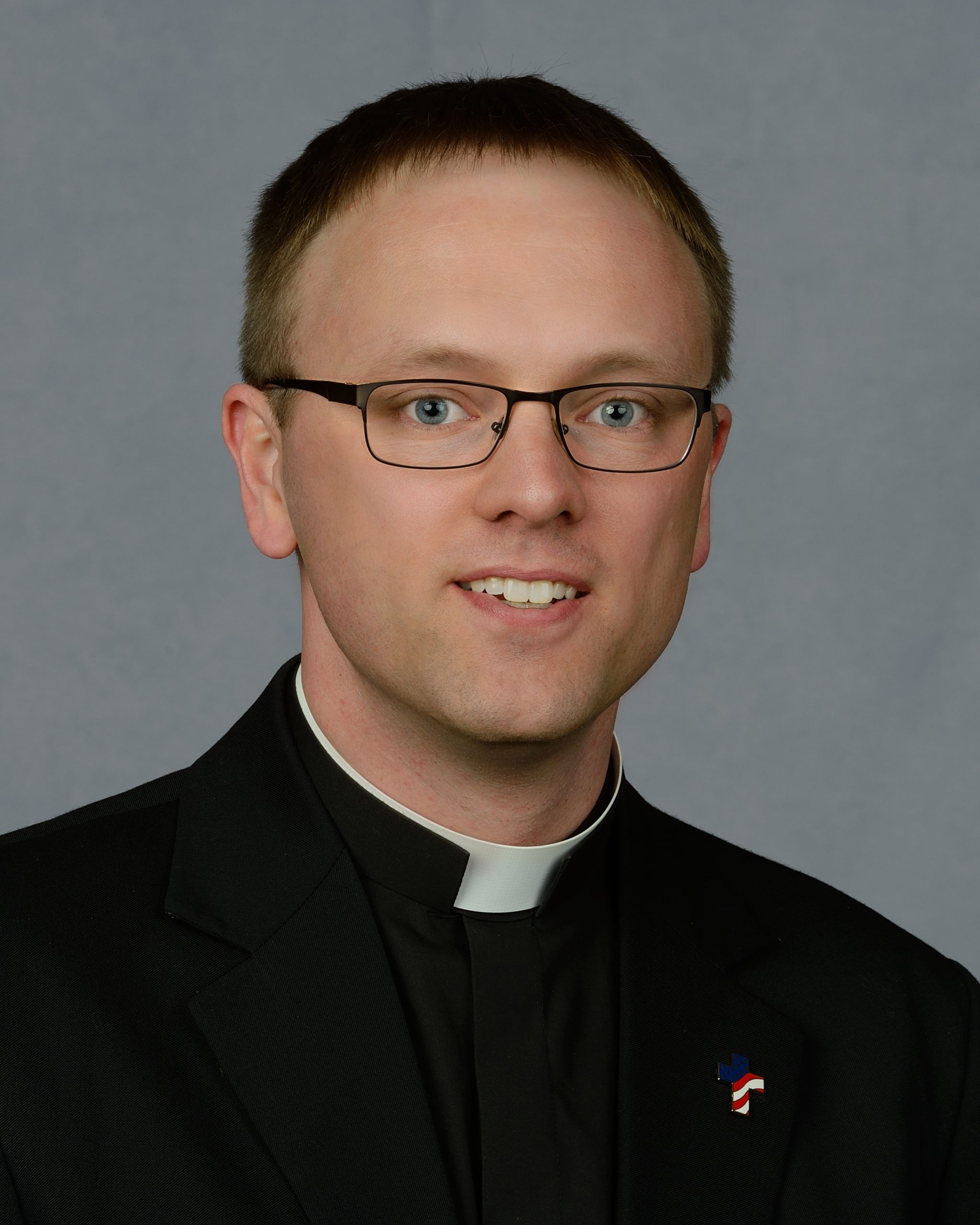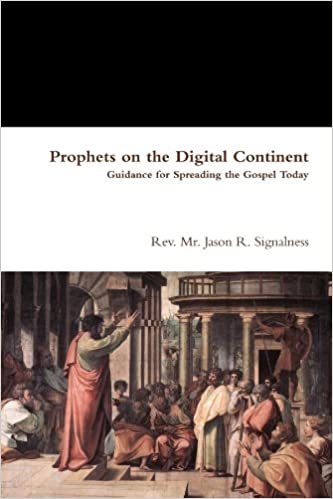 Father Jason Signalness is a priest of the Diocese of Bismarck in North Dakota and pastor of two small, rural parishes. He is a 2011 graduate of Kenrick Seminary in Saint Louis, Missouri. His graduate thesis was entitled Prophets on the Digital Continent: Magisterial Guidance for the Exercise of the Christian Duty to Evangelize Using Modern, Social Means of Communication.  He also holds an undergraduate degree in Computer Science from the University of North Dakota and, prior to seminary, worked in the Information Technology field.
Dr. Sebastian Mahfood, OP
"Among the Marvelous Things"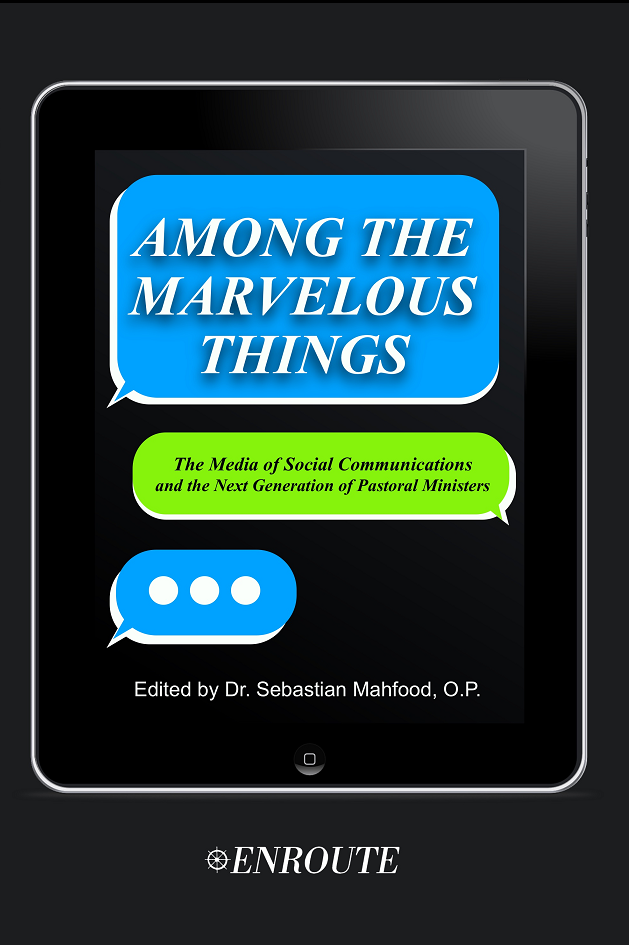 Dr. Sebastian Mahfood, OP, has served full-time since 2012 on the faculty of Holy Apostles in Cromwell, CT, as Professor of Interdisciplinary Studies and Vice-President, following eleven years on the faculty of Kenrick-Glennon Seminary in St. Louis, MO. He has been a Lay Dominican of the Queen of the Holy Rosary Chapter in the Province of St. Albert the Great since 2008. His work in the areas of lay and priestly formation led him to found a Catholic publishing house called En Route Books and Media, which has produced a hundred and twenty titles since 2014, and an online Catholic radio station called WCAT Radio, which currently hosts about five dozen shows per week. Dr. Mahfood holds a doctorate in postcolonial literature and theory from Saint Louis University along with several master's degrees in the fields of comparative literature, philosophy, theology, and educational technology.
Among his publications is included Among the Marvelous Things: The Media of Social Communications and the Next Generation of Pastoral Ministers (https://enroutebooksandmedia.com/marvelousthings/).
He lives in St. Louis with his wife, Dr. Stephanie Mahfood, and children, Alexander and Eva Ruth.
Sr. Marysia Weber, RSM, discusses the nature of screen addiction. For Spanish Subtitles, click CC and select Spanish.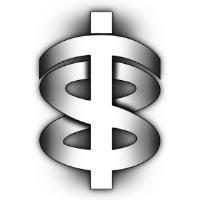 © Copyright ITEST Institute