BOOKS
For many years ITEST has published books of the proceedings at its yearly conferences. Most of the books published since 1989 are still available for purchase from ITEST. Books published prior to 1989 may no longer be available for purchase, but you may contact the ITEST office for access.
All documents available for download are in the Acrobat PDF format.

Books Available For Purchase – Books listed on this page are available for purchase (contact sebastianmahfood@archstl.org until the "Buy Now" links below connect to Amazon.com in Summer, 2023 – they'll be inactive until then). This listing of books shows the book cover art, and allows you to view an abstract for each book. You will also be able to download an overview document that contains the cover art, the book abstract, table of contents and foreword for individual books. An order form for all the ITEST books available for purchase is also included at the end of each overview document. Each book sells for $15.95, and the price includes shipping and handling.
Books No Longer In Print – Books listed on this page are no longer available for purchase. Contact the ITEST office for access to the information in these books. The entire contents of a few of the out of print books are available as PDF downloads. These select books are shown at the top of the list.
Cardinal Rigali Center
20 Archbishop May Drive
St. Louis, MO 63119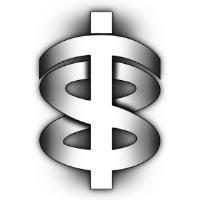 © Copyright ITEST Institute